Hey Jammers! Naffy here!
Today, I thought it would be fun to show you guys my Animal Jam toy collection. Unfortunately, my camera is charging at the time I am making this post, and for whatever reason, it seems like it takes YEARS for its battery to reach full power, so I'm just going to show you guys pictures from online of the toys I own. I keep most of them in a little cubby/dresser thing from IKEA, but others are in upstairs in our playroom where we keep most of our toys.
Oh, and one other important thing - some of the toys listed actually belong to my sister, just so you're aware.
Without further delay, let's start!
Ah, yes. The Series 1 Adopt-A-Pets - the toys that started it all! I think I own about eight of them. My favorite is my purple and blue sparkly arctic wolf pet.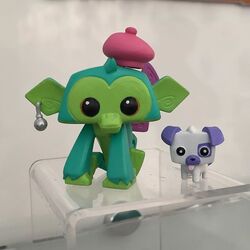 Here are all of our figurine packs (you know, the ones that just come with the figurine, a few accessories, and a pet). The raccoon belongs to my sister. :P I really love the pet ducky. Duckies are the best.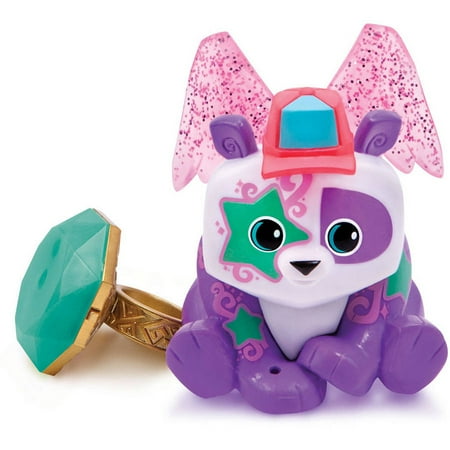 These are the three Light Up Friend toys we own. Actually, there isn't a ''we'' in this, because all three of them are my sister's. Hehe!
The adorable cupcake houses! My sister and I both own two each of these. I've always wanted a snow leopard pet.
We each own one Animal Jam den play set. I have the Small Den with the deer figurine, and she has the Princess Castle with the fox figurine. Is it just me, or does the fox kind of remind you of Kit?
We also have the famous Club Geoz Dance party! This bad boy is kept upstairs in the playroom because of its size, but I keep the cute arctic wolf figurine in my room.
And we have the Dress Up Closet, too! Personally, I don't like it very much because I don't think it's worth the price, but it's a great way to store all of your accessories.
We also have some Igloo houses, plushies, and other toys, but I was too lazy to look up pictures of them. Oh well.
Thanks for reading! Tell me about your AJ toy collection (if you have one!) Bye!