The Four Types of Trading
There are 4 types of trading you can do to get items:
1. Uptrading
This is what most people do to trade. It's when you offer several items for a bigger item. An example would be...


2. Downtrading
It's always a good idea to downtrade. Downtrade means, well, let's say you're stuck with a black Rare Spiked Wristband.
You have no other rare clothing. You're just stuck with this one big item and nothing else. That's it. To get multiple rares, trade your big rares for lesser rares, so that you'll have more.
You decide to trade your spike for smaller rares, and keep on going with those smaller rares. Eventually you have tons of rares! In other words, downtrade means to trade your bigger rares for smaller rares so you have more rares.
3. Overtrading
To overtrade means you offer a trade that has more value than what you might get in return. Sometimes we do it on purpose, if it's an item we really want that we're trading for. Other times we do it without knowing, and in that case, we're being scammed.
Here is a quick example:
For a...
Pretty dumb trade, right?
4. Undertrading
Undertrading is the exact opposite of overtrading. Undertrading can be used in terms of scamming, yet it's not our fault if we get a pair of Gazelles for a RIM. We just get lucky. :I
To undertrade, you trade something not-so-rare for something rarer than what you're trading. Here's an example: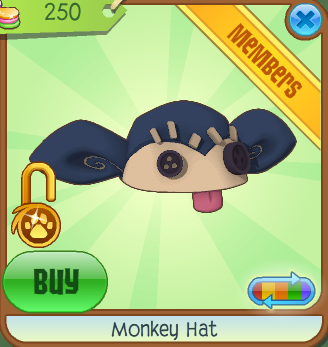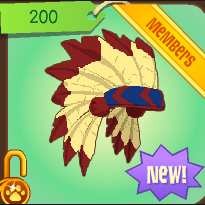 The craziest Jammer ever might accept that. :3
Trading Tips
1.
Only trade an item you are sure you want to get rid of.
When you're trading, click slowly and think. Do I really want to trade this item? If you are sure you're okay with trading your item, then trade. If they decline, no worries! If you end up clicking fast because you really want that item, accidentally click something overrare, and click "trade", your item may be lost forever.
2.
Don't overtrade. Study rare item past.
Overtrading is when you trade rarer items for a less rarer item. If you're a collector who doesn't study Rareology (the study of rares), then you're going to end up with less rares than you think. Study your dream item. For example, if your dream item is a worn blanket, study when it came out, whether it's a Sky High prize, store-bought item, or an item you can only get in trading, and what it's themed. Worn blankets don't really have a theme, though, but if your dream item is a box of heart chocolates, you might want to find out if it's seasonal or not before trading.
3.
If you are sure an item will return, don't trade it.
At one point in Jamaa, everyone longed for raccoon tails. Trying to tell them the tails will return in the Summer Carnival next year won't be much of a success. If you are trading a Beta item for a lightning necklace in January, it's probably best to wait. Same thing with seasonal items, such as candy bowls, giant candy canes, lucky clovers, and princess chairs. Then again, study your rare item past.
4. Trade by what people want.
Lots of Jammers like items for how rare the item is. They don't care how it looks. Beards aren't meant for girls, but some rare-collecting girls wear them. Spiked collars are kind of goth, but everyone loves them for rarity, not for how they look. Sure, I think some rares are cool-looking, which is why I trade for them. I trade for rarity sometimes, too, though. But most of the time I trade by demand. Demand trading is when you trade something want-for-want, which means one person wants what you don't want and they have what you want but they don't want. That's a lot of wants. Demand trading is quite hard with all the rare trading people around. Trading by what people prefer gives you an advantage in trading.
5. Make storage accounts for storing rares.
I store almost all my Beta items on my storage account, so they don't take up space in my main account. Member rares for main account, and Non-Member rares for storage. Storage accounts are great for storing all kinds of items!