1. Apply a coat of clear nail polish to a bar of soap. This will cause the soap to not lather when your victim tries to use it!
2. Stick googly eyes to everything in your fridge.
3. Freeze a bowl of cereal overnight, then watch your victim try to eat it the next morning for breakfast.
4. Put a piece of tape over the computer mouse sensor. You could also do this with a TV remote. Observe your victim frustratingly try to use the mouse or watch TV!
5. Rip up a toilet paper roll, get it wet, mash it all back together, and put it on or near the toilet seat for some fake poop.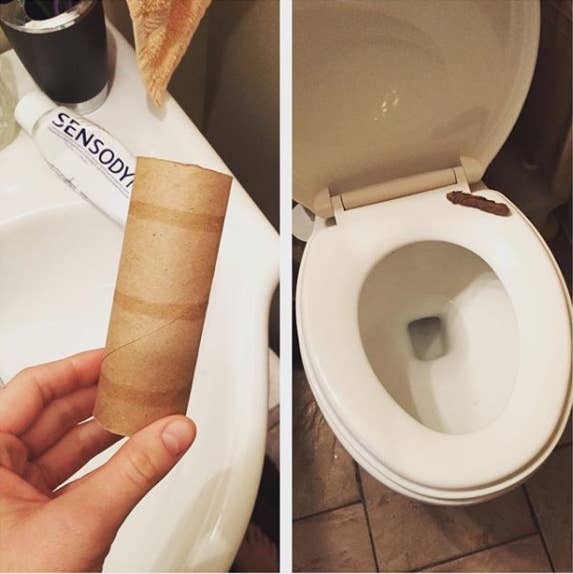 6. Replace the creme in Oreos with white toothpaste. Put them back in the Oreos package and give them to your friends to eat.
7. Mix a package of cheese (you know, the stuff you mix in to get the boxed mac and cheese cheesy) with some water in a drinking cup to resemble orange juice.

8. VERY THOROUGHLY clean out an empty container of Windex, then fill it up with blue Gatorade. Then drink it in front of your family and see what kind of reaction you get.
9. Switch around someone's clothes in their clothing drawers. They'll be so confused!
10. Cover a bunch of sponges with chocolate frosting and sprinkles to make them look like brownies.