Hey Jammers! I'm sure you all know who the Animal Jam merchandise fox is, right? (That's not her official nickname or anything, but that's what I like to call her.)
Even if you don't know who she is, I'm certain you've seen her in many different places before.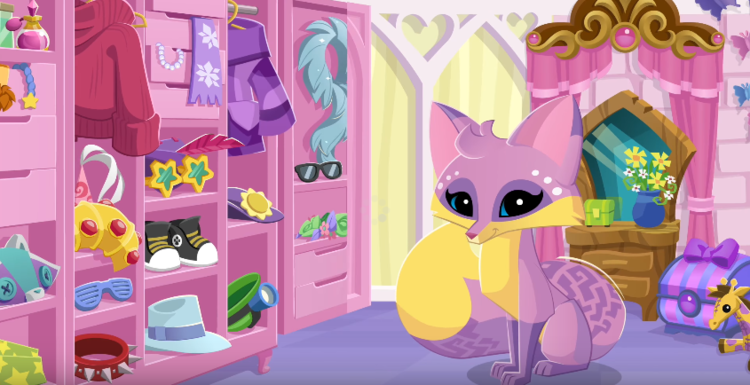 She looks like this, and she can be found on the packaging of just about every AJ product out there.
Several months ago, we learned that her name was ''Kit'', thanks to an AJ-themed card game called ''Top Trumps''.
However, A little more recently, three Animal Jam Pillow Pets were released, one of which is a replica of Kit.
On the Pillow Pets website, they seem to have given Kit a much different name...
Umm... what thee heck!?
Frankie!?
I don't know about you guys, but I think Kit is definitely a more fitting name than... *shudders*... Frankie.
No harsh feelings to anyone out there who is named Frankie, though. Frankie's an awesome name and all, but... you get what I'm trying to say, right?
Anyways, which name do you like better for this purple fuzzy fox? Kit or Frankie? Leave your opinions in the comments.
Thanks for reading. That's the whip!