Hi Jammers! Did you know that AJHQ had a booth at a licensing expo in London this past week? Here's a picture of it: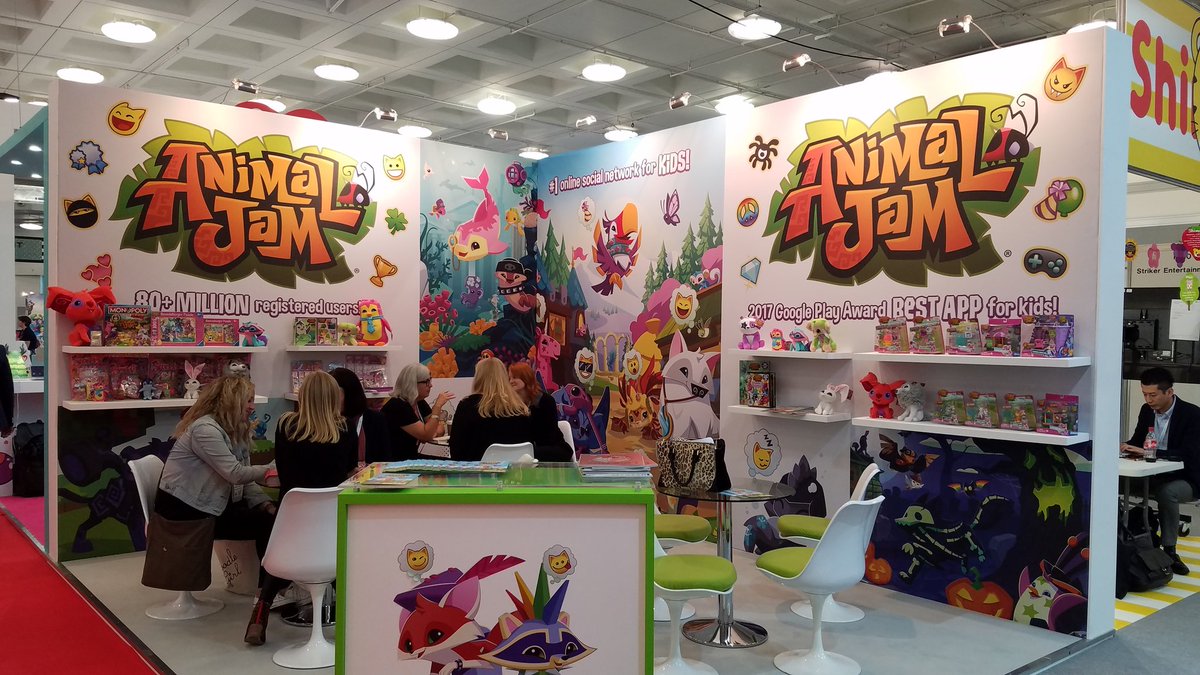 Doesn't it look awesome!? The walls are filled with awesome Animal Jam backgrounds and graphics, the furniture is cute and colorful, and, better yet, the shelves are lined with epic AJ toys and merchandise! It's a bit hard to see the products, but I believe some of them might be unreleased.
Pretty cool, huh?
Oh, I almost forgot! My friend made a late entry to the item design contest that was held not too long ago, so she just submitted it for fun.
Nice job, cookies4ever8!
Well, that's all for today. Nothing too big or exciting, I suppose.
Thanks for reading nonetheless! Bye!