Hi there! Welcome to the Animal Jam Whip blog. :)
A new Animal Jam product debuted recently, and it's called the Safari Pets multi pack.
Similar to the Pet Stop Pals multi pack that was released earlier this year (or was it last year? I can't remember), this set includes 12 pet figurines, as well as 12 interchangeable accessories and a feature code. Unlike the previous set, half of the pets in the Safari pack are from Series 1, and the other half are from Series 2. This means two different collector's guides can also be found in this set. Cool, huh?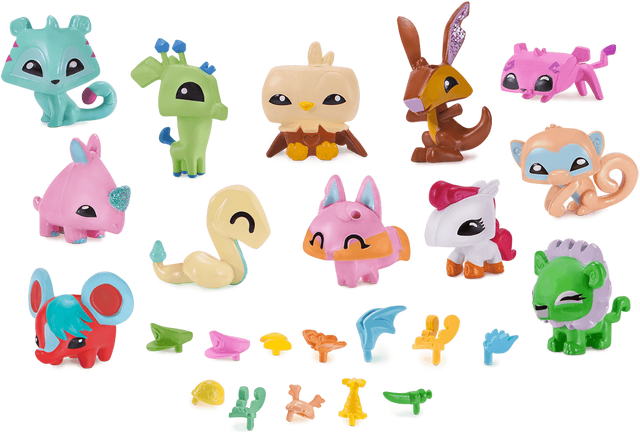 I'm quite surprised there isn't a unique,metallic gold pet like there was last time. Nevertheless, the feature code stills rewards anyone who redeems it with a virtual golden pony pet.
Thanks for reading, everybody! Have a nice day!