Hey Jammers! Happy first day of July. I've got a really interesting post for you guys today, so listen up.
Recently, a certain Jammer who I will not name for privacy reasons used some sort of hack to obtain a large number of strange (and quite sketchy, if you ask me) unreleased items.
This is a magenta Jamaaliday bow. However, this is no ordinary Jamaaliday bow for three main reasons: it's completely magenta, which proves it's some kind of a glitched item, it's non-member, and the actual name of it is just ''bow''. Interesting.
These are called alpha healing staffs. I'm sure most of you have heard of them before, but these are a bit different because they've been recolored.
These are called basic healing staffs, and, like the alpha healing staffs, you've probably heard of them before. Again, they come in different colors.
Now this is definitely new. According to the Jammer-Who-Shall-Not-Be-Named, this is some kind of a chain item that goes on your animal's back.
These are the epic healing staffs, much like the other two we've already talked about. Once more, they come in a variety of different and unique colors.
This item confuses me a bit. The Jammer who obtained all of these items says that this particular item is called a gingerbread sword, but each of them are almost identical to the candy sword that is released in the Diamond Shop around the time of Jamaalidays.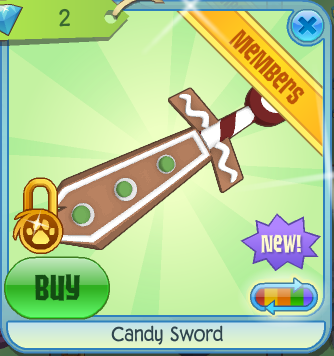 The only thing that I noticed that is different about the gingerbread sword is the variety of colors it supposedly comes in. A bit peculiar, isn't it?
This next set of unreleased items are called Mira's Healing Staffs. I don't think these were in the original healing staff set, right?
Here's just a bunch of oddly colored headdresses.
Remember yesterday's post? Well, this Jammer was somehow able to bring back some of the original ancient spiked wristbands, and in some weird colors, too.
These items are simply called shields. I wonder if they'd be any use in Adventures?
Whoa. A magenta headdress? Never saw it coming. :P
And here we have a magenta halo.
That's not all of the unreleased items, however. A Jammer with a YouTube channel called
Arctic Jamaa
posted a video about a few more mysterious accessories. If you'd like to watch the video, click
here.
That about wraps up all of the unreleased items. Do you guys believe that these are legitimately unreleased items, or are they photoshopped or edited? Note that I have seen several videos of the hacker wearing these items, so it might be a bit difficult to believe they're edited, but it's still possible. Let me know your thoughts in the comments.
Whatever the situation, stay safe, Jammers!