Hi Jammers! You've all heard about the new Animal Jam Charm Locket Kit, right? It was advertised in the latest update. If you haven't, well, here's a picture of it:
The kit can be purchased on Amazon for $14.99 (plus shipping and handling), but I'm sure you can find it at places like Walmart and Target as well. There's enough material included to create three different pieces of jewelry.
I think the little animal charms are pretty cute, to be honest. But what's NOT cute is the item that comes with the promo code.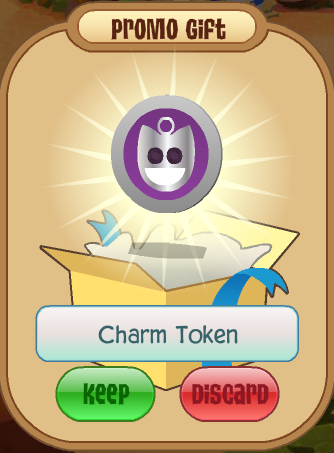 IT'S STARING AT ME! AHHH!!!
Yes, this is what you get when you redeem the promo code that comes with this kit. Get this: unlike the masterpiece token, it doesn't do anything special. See, the masterpiece token is like a coupon to create one masterpiece free of charge, but the charm token just hovers and spins around in your den... with that terrifying face watching your every move... *shudders*
What do you guys think of this new Animal Jam product? I won't be buying it, but if I were a little girl I think I would be ecstatic about it.
Thanks for reading. Happy jamming!